A care worker who stole from a partially blind pensioner has been jailed after she was caught on camera rifling through her handbag.
Angele Brownson, 54, visited Ruth Darling daily to assist with household tasks – but helped herself to cash from the 90 year old's purse when she was in the shower.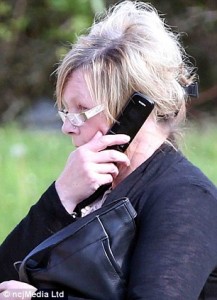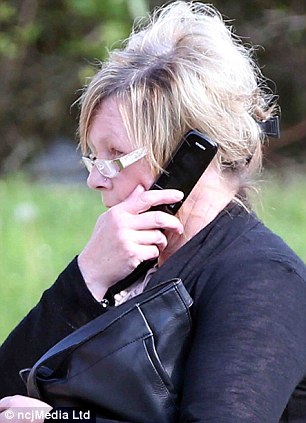 The carer was caught on a secret camera installed by a suspicious cleaner after Mrs Darling's family had noticed that £6,000 had gone missing from her account.
Brownson has been jailed for 48 weeks by magistrates in Peterlee, County Durham, for four thefts totalling £530.00. However large sums of Mrs Darling's money are still unaccounted for.
The deception left the widow suicidal and afraid to live on her own. She has since moved to a care home.
Mrs Darling's family were tipped off to Brownson's stealing after cleaner Victoria Williams, 46, noticed the carer – who started looking after the pensioner in January last year – filling her supermarket trolley with expensive Prosecco while out shopping for one of her "Oldies".
A Pen camera DVR (PENDVR2, cost, £139.00 plus VAT) was then set up in Mrs Darling's bedroom. Brownson was caught rifling through the pensioners handbag and taking money from her purse in July when her client was in the shower.
Brownson had originally been brought in because Mrs Darling needed help in the shower, but that was the moment the carer seized the opportunity to steal from her.
Mrs Darling became so frail that the only option left was for her to go into a Care Home, which is something she was determined she wouldn't do.
The stress and anxiety caused her to stop eating and she lost four stone in weight. She stopped sleeping because she was worried that Brownson was going to come back and break in to her home.
Brownson denied all charges but was convicted following the trial.
More and more incidents of theft from the home are now being exposed, particularly as a result of the public's awareness of the number of advanced hidden cameras that are becoming available on the market. Bedside clock radio cameras (TRCLODVR  £100.00 plus VAT), Keyfob cameras (FOBDVR2 £82.50 plus VAT) and watch camera DVR's (WATDVR, £80.00 plus VAT) are just a few of the multitude of items now being bought by members of the public to protect both family and possessions from unscrupulous staff and opportunist thieves.