The range of products on our website just seems to constantly grow. New developments in the world of security, surveillance and personal protection means that we have to be constantly alert to fresh and innovative new products coming on to the market.
Typical of the type of everyday item that we can now offer is the coffee cup camera DVR (PDLCOFCUP) which at a price of £250.00 (Including VAT) is as innocuous an item as you will ever find. A standard disposable coffee cup, such as you will be given in any high street coffee shop but with a full colour HD camera, complete with sound by the way, incredibly cleverly hidden in the lid.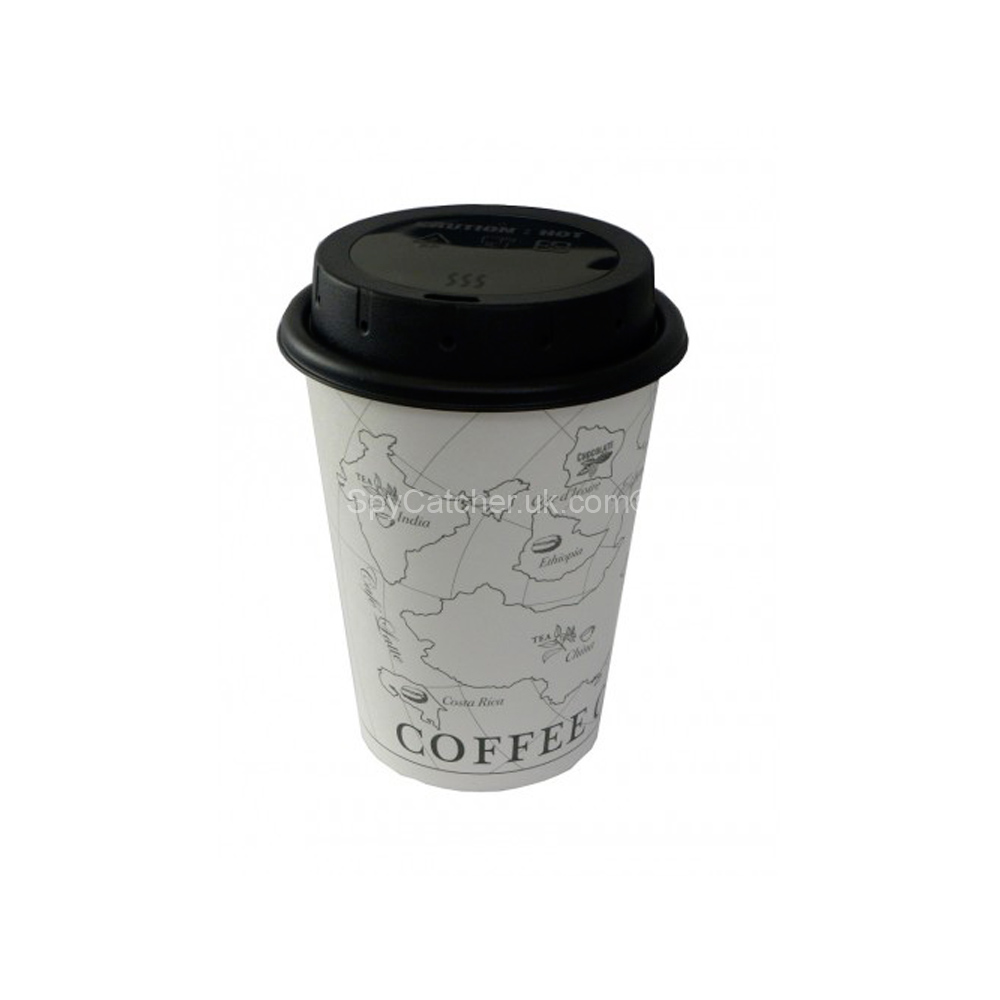 Our 13 amp UK plug adaptor with a GSM sim card (GSMUKADA) at £192.00 (Including VAT) has almost become a staple of home and office surveillance. This is indistinguishable from any normal plug with the exception that it has a built in GSM facility enabling you to phone in and listen, real-time, from anywhere in the world. If that doesn't suit then you can have the 13 amp UK adaptor with a memory card built-in (DIGRECADAPUK). Priced at £234.00 (Inc VAT) this clever item will record up to 576 hours (Depending on what size memory card is installed) of conversation, which means that instead of having to listen real-time you simply retrieve the card whenever it suits you and review the recordings at your leisure.