Spycatcheronline were lucky enough to get an invite last week to a preview of the latest screenplay film from Guy Ritchie (his first for over 7 years) The Man From UNCLE.  For the uninitiated amongst you this is a revival of a very popular and famous TV series from the sixties that saw top KGB agent Illya Kuryakin and CIA operative Napoleon Solo working together on numerous different missions under the code name of U.N.C.L.E.  The origins of this name were never originally explained but the Ritchie version has called them the United Network Command for Law Enforcement.
The roles originally filled by Robert Vaughn and David McCullum have now been extremely well and seamlessly taken over by Armie Hammer and Henry Cavill and when you add to that the stunning Alicia Vikander and the now suave (never thought I would hear myself say that) Hugh Grant you have a pretty good cast.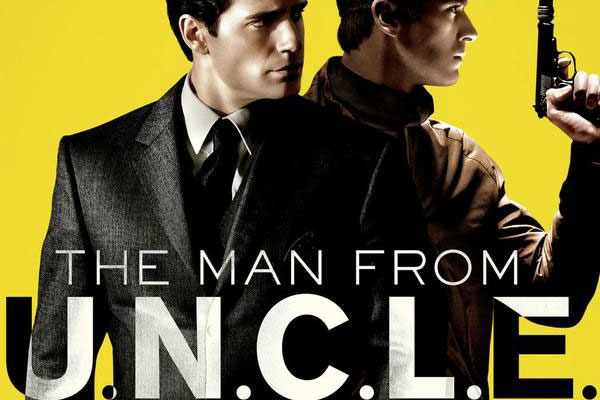 This is a charming and extremely entertaining film and seems to have a very easy going tone to it with a favourable measure of cheese that put together all seems to work.  The whole thing is still set in the 60's (no attempt at modernising, updating or whatever they call it here) and that era is brought to life with some classy production and editing skills.
The story line and dialogue are certainly not anything to make a song and dance about but everything in this movie is done with a certain style and panache that you would expect from the sixties.  Everything has been filmed in the most amazing of settings with what looks like a huge bunch of models as extras.
Now down to the gadgets the movie is filled with very retro bugs, bug detectors, very strategically placed trackers and garter belts, etc. but there is a very cool, hand held CO2 laser cutter (not sure if that would have been around in the sixties) and an amazing car chase where one of the vehicles is some kind of off road 'rock hopper' that even appears to drive on water at one point.
The final scene, in fact the very last line, is a massive flirt for a new film franchise which I for one am certainly looking forward to.
We have teamed up with the people at heyUguys and given them a secret spy camera as a prize so click on the link below to enter the competition.
http://www.heyuguys.com/win-a-secret-spy-gadget-with-the-man-from-u-n-c-l-e-spycatcher/